Why building a shelter ?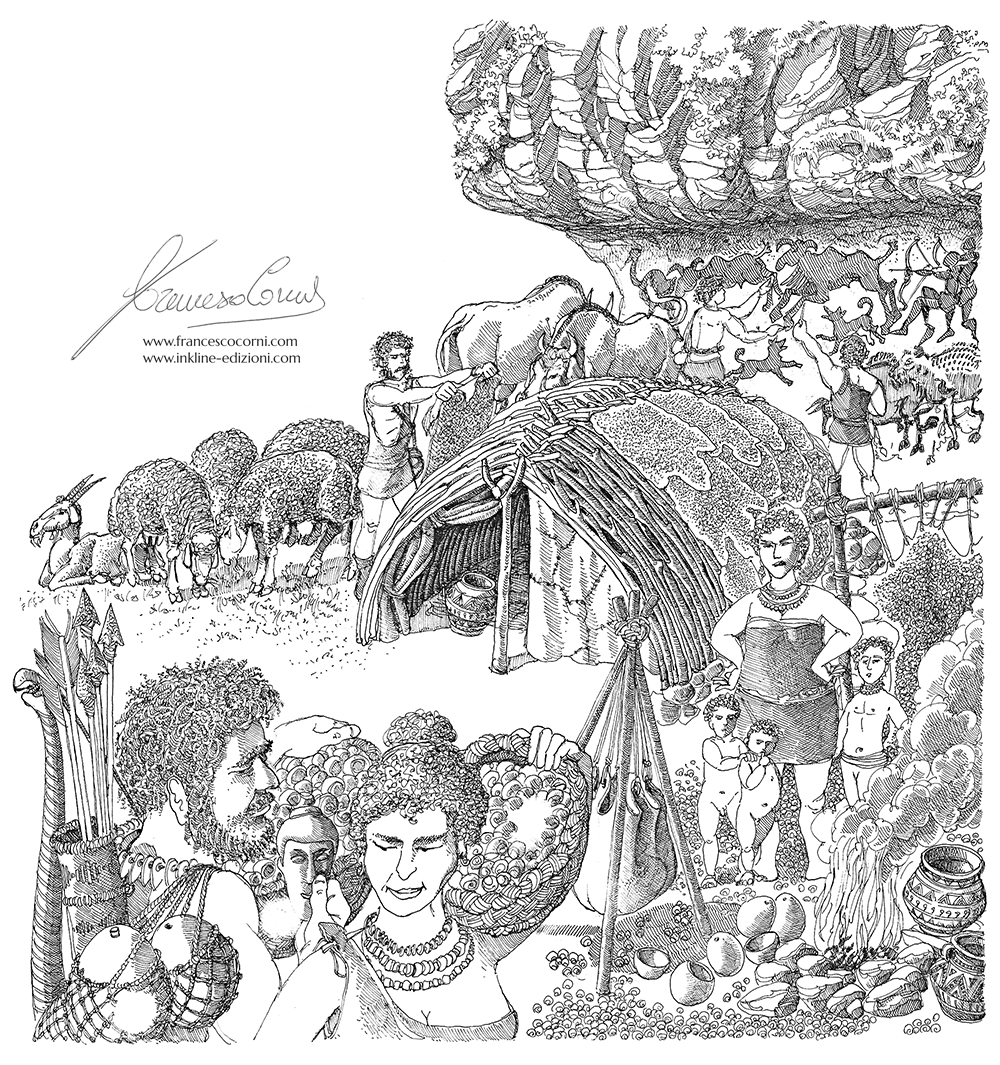 After a hell of a night of navigation, your boat went down. All dreams, all expectations and all the cargo are lost in the abysses of Stormland! The one and only gift : a whole new archipelago to explore…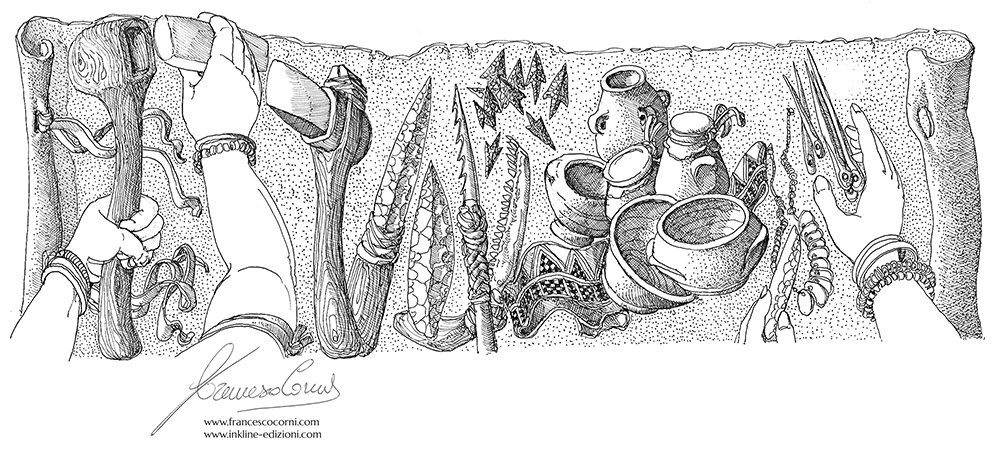 To survive, your team will have to discover several building techniques, starting with most rudimentary ones.
You have to be faster than the storms in order to protect your people, but how long your shelter will resist the fury of the elements?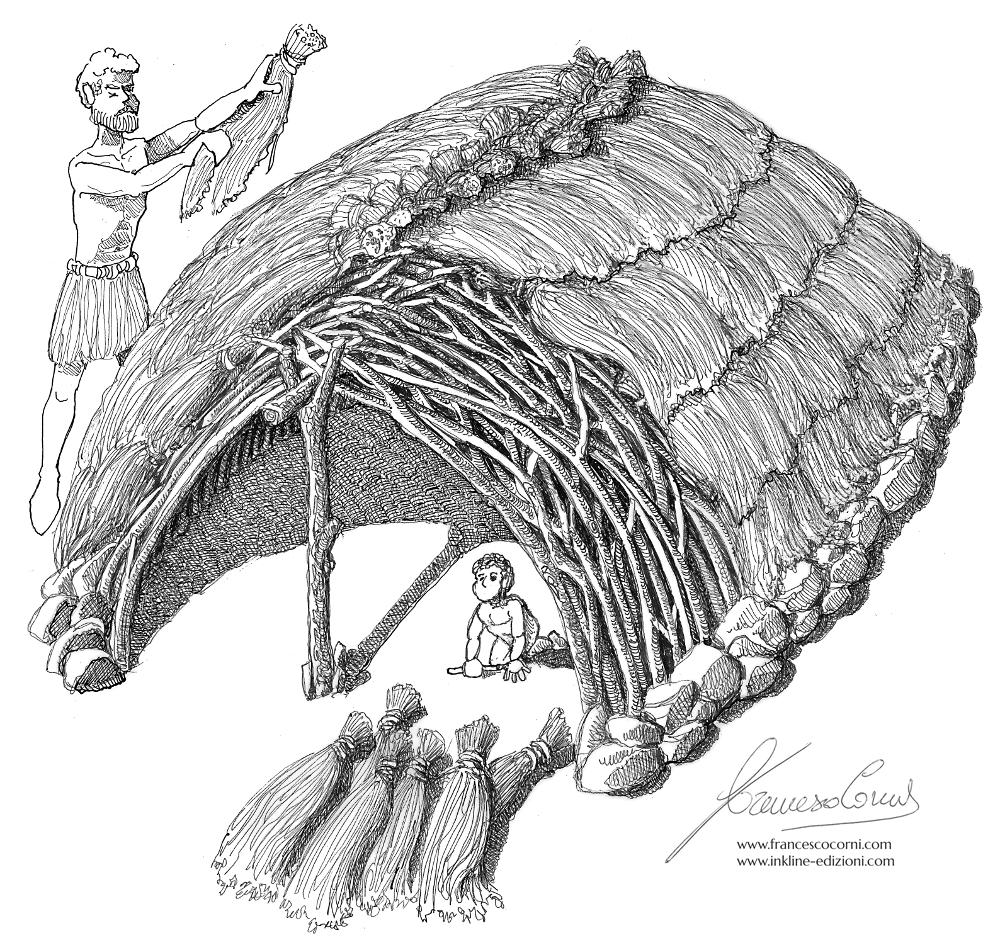 The shelter construction process
The more you observe nature, the more your eyes will be able to recognize potential materials in order to find the appropriate pieces for your future shelter.
After exploring a little the surroundings, one building process will be available, and adapted to the situation :
Build a triangular structure with dry, solid sticks.

By intercrossing softwood branches, create the vertical panels. Walls and doors should not be exposed to dominant winds. Also, it is preferable to use green, flexible wood during the construction, and let it dry on the spot, which will increase the shelter resistance.

Reproduce the same process to generate a steeply sloping roof.

After, place bundles of broom – starting with the bottom so the next ones cover the previous ones – to drive water away, along the branches.

Add a luxurious interior finishing made of dry grass to be isolated from the cold and wet soil. Make this straw mattress thick and higher than the base of the walls in order to keep water flowing down.

Enjoy your rest!
Team practical experiences

We made a prototype in the forest! For some reasons we couldn't do it completely… Maybe another time !
Sources
Inspiring books
Drawings used in accord with Francesco CORNI and Ink Line Edizioni
Visits
Alésia museum (Alise-Sainte-Reine,France)
See also
https://seedsofresilience.com/wp-content/uploads/2018/04/Stormland_Survival2_Shelter_Objectives1_CORNI.png
1065
1000
Gan (developer)
https://seedsofresilience.com/wp-content/uploads/2018/06/Seeds_of_Resilience_Logo_height74.png
Gan (developer)
2018-04-04 14:23:57
2019-06-12 14:45:08
Survival Guide 2 – Shelter